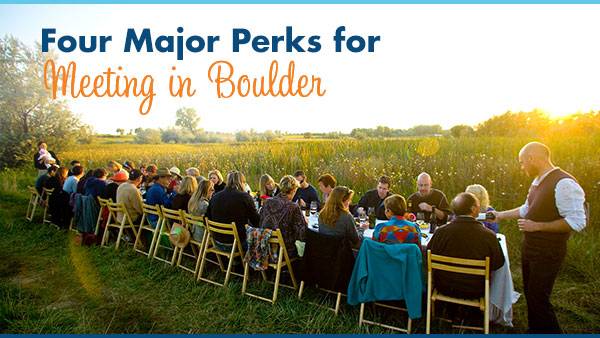 Attendees love dining in "America's Foodiest Town," 
strolling Pearl Street and soaking up the creative culture. 
There are a lot of major perks when you meet in Boulder.
Here are four:

Your organization could qualify for a cash incentive to help offset expenses when you book a meeting in Boulder to be held between October and May.

Boulder is just 30 minutes from Denver and 45 minutes from Denver International Airport – right at the foot of the Rocky Mountains, so there are no mountain passes to navigate.

The Boulder CVB is your friendly, local (and free) non-membership based meetings resource. We'll listen to your needs and connect you to the right venues, conference hotels and service providers.

See what's new in Boulder, including hotel developments and fresh venues, most of them moments away from beautiful outdoor attractions, shopping spots, breweries, restaurants and more.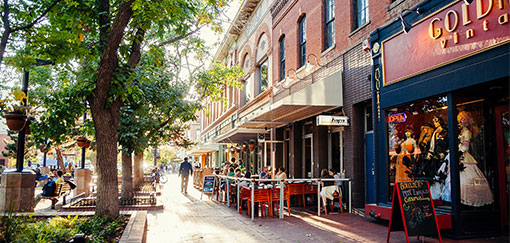 See How the City Could Work for Your Group:
• Round-trip airfare for two
• Two nights of hotel accommodations
• $100 shopping gift certificate
• Dining, outdoor excursions, entertainment and more
Terms and conditions apply. Only those with qualified meeting business will receive prize entry.